What Tile Should I Use For My Next Project?
Hello to my fellow design lover! If you're reading this, I'm sure you're in the process of planning out your next design project. What a thrill!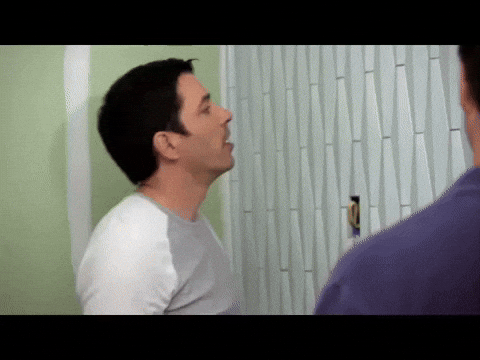 It's always so exciting to see a design project come together, and tile plays such a big role in setting the tone. With so many great choices available, how do you decide which tile is right for your project?
Back in January, I shared my Beginners Guide to Tile Patterns to help you get an idea of how to start thinking about your design. In this post, we're going to dig a little deeper and talk about the different types of tiles and when you should use them.
Let's get started!
My 5 Favorite Tile Types
As an interior designer, I'm constantly using tile in my projects around the Vancouver, Washington area. I've had the opportunity to work with many different types of tiles, and there are a few that I always find myself coming back to.
Ceramic Tile
A true classic! Ceramic tile is affordable, easy to maintain and install, and comes in a huge variety of colors and styles for any design you can imagine.
The durability of glazed ceramic is resistant to stains and damage, making it an excellent choice for walls. I love to use it in kitchens, bathrooms, and laundry rooms.
Porcelain Tile
Porcelain tile is similar to ceramic tile, but it's made with a more refined clay and fired at a higher temperature. This makes porcelain tile harder and denser than ceramic, making it more durable and resistant to wear and tear.
I like to think of it as the chameleon of tiles since it can be textured and glazed to look like marble, natural stone, or even hardwood planks! Porcelain tile is a great choice for indoor and outdoor areas that see a lot of traffic. This is the perfect choice for floors and walkways.
Mosaic Tile
Mosaic tile is a great way to make a statement in your space. They're unique because they're made up of small pieces of glass, stone, or ceramic that are arranged in a pattern on a mesh sheet.
With their wide range of colors, patterns, and designs, mosaic tiles are perfect for backsplashes, accent walls, and even floors if you're feeling adventurous!
Glass Tile
Glass tiles are just as beautiful as they are versatile. They're available in frosted or shiny finishes, and they come in a wide range of shapes and colors that give you the freedom to get creative in your design.
Whether your style is more modern, traditional, or retro, glass tiles are perfect for backsplashes and shower walls but can chip if used in high-traffic areas.
Natural Stone Tile


This high-end tile will definitely add a feeling of luxury and elegance to your space. It's made from real quarried stones like marble, sandstone, and limestone.
While they can be cut into any shape, size, or thickness, natural stones look absolutely incredible when used as a large format tile. Depending on the stone you choose, they can complement a more rustic design or add a touch of glamour to a more modern space. They're so versatile that you really can use them anywhere!
Because natural stone tile is porous, it needs to be sealed before installation and resealed periodically to protect it from stains and damage.
What's Next?
It's time to touch some tiles! Visit your local tile shop and get inspired by all the different colors, textures, and styles.
If you're feeling overwhelmed, don't hesitate to reach out. I would love to help you pick the perfect tile for your project!
Want to be notified when a new blog is published? Sign up here!